Let Bunny Reiman – Realtor in Howell NJ help you search for real estate and the homes for sale in Howell NJ.
Howell NJ
Here are the newest listings in Howell
Homes in Howell under $350,000
Howell Homes $350,000 – $600,000
Homes in Howell over $600,000
About Howell
Howell is located at the southern end of Monmouth County. Formed in 1801, territory was taken from Shrewsbury Township. This town was named after Richard Howell, New Jersey's third governor. The Manasquan River was a major transportation route, consequently, roadways were built to connect farms with the Manasquan River for transportation of goods. In fact, the roadways which are now Route 9 and Route 33 were based upon old Lenape Indian trails. Stagecoach service started in the 1850s along Route 524, which is still called Stagecoach Rd in some areas.
Early industry in Howell included an iron works company, brick production, agriculture, marl (an early form of fertilizer) and poultry. In the 1930s Monmouth County was the leading egg producer in the country. A major egg producing facility is still in operation in Howell. Parts of Naval Weapons Station Earle are located in Howell.
Homes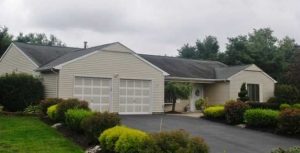 The 2010 Census reported 51,000 + people living in Howell, along with over 17,000 households. The median income was $89,287 and in addition,the per capita income was $35,489. Most of the homes for sale in Howell are single family homes. However, there are 9 condo complexes and four active adult communities. In the northern section of Howell, the homes have a Freehold mailing address.
You can find homes for sale in Howell NJ which are in the starter home price range. On the other end of the spectrum, some or the homes for sale in Howell NJ can go for over $1,000,000. In other words, whatever style and price range you're looking for can be found here.
Use the link below to see the homes for sale.
Education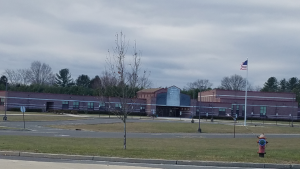 There are 12 schools in the township's school system, of which there are nine K-5, in addition to three schools which are grades 6-8.

Students in high school will attend either Howell High School or Freehold Township High School, which are two of the schools in the Freehold Regional High School District. There are six high schools in the Freehold Regional High School District, and students will attend the high school according to boundaries set by the district. Most, but not all students will attend the school which is located in their town. Furthermore, each school offers unique specialized courses. Talented and motivated students may apply to attend any of these schools, however, there is a competitive application process. Accordingly, not all students who apply will be accepted.
Some of the courses available at the schools are Medical Sciences and Science & Engineering – to name a few.
SAT scores at all of the high schools consistently exceed state and national averages. More than 87 percent of the district's students pursue higher education.
When a student enters high school, they may also apply to one of the five full time high schools in the Monmouth County Vocational School District. Specialized courses are available in fields such as communications, high technology, health fields, marine sciences, and biotechnology. Also, shared time programs in other fields are available, A sampling of the available courses would be HVAC and other construction trades – among others.
In addition, nearby private schools are Saint Veronica's School, Monmouth Academy, St John in Matawan, St Rose in Belmar, CBA in Middletown, Red Bank Catholic in Red Bank – among others.

Dining and Shopping
Route 9 is the major shopping area. There are many shopping centers offering major retailers such as Target, Walmart, Kohls', Lowes and more. A new addition is Lidl, a supermarket chain from Europe. And coming soon is a sports bar, Aroogah (try the cheese steak stromboli). The Route 9 shopping area extends north into Freehold, and south into Lakewood. Raceway Mall is minutes away, with over 200 stores to choose from. The popular warehouse clubs are nearby and the area also has many restaurants to choose from.
Entertainment
Near Howell you can enjoy live music at the Freehold Raceway Mall Summer Concert Series, or the weekly free concerts in Freehold Boro. Also concerts are at iPlay America, an indoor Theme Park. Nearby, Red Bank's Count Basie Theater has concerts and shows,in addition to plays at the Two River Theater. Don't miss the high school musicals in the spring. New York City is less than 2 hours away by car, furthermore you can take a bus or catch a train from Matawan. If you prefer, Atlantic City is less than 2 hours drive.
Parks and Recreation
A summer camp program for grade school children is available. Parks are scattered throughout Howell, also, at the Manasquan Reservoir you can pursue boating, fishing, bicycle trails, hiking and much more, and it's a major destination for the entire area. The Monmouth County Library is nearby in Manalapan. Monmouth County has 6 public golf courses, plus many private country clubs.
Boating enthusiasts can find marinas nearby, beaches on the Jersey Shore are within a short drive.
Commute
Commuting is easy because major roadways go through Howell – Route 9, Route 195 and Route 33, and The Garden State Parkway is near (exits 91 and 100). Also, there are 2 Park n Ride lots on Route 9, giving access to bus service to NYC.
Looking for a new home?
Search for homes for sale in Howell. Then call Bunny and Art Reiman – Realtors – to arrange a private tour of your favorite homes. They have the experience and the knowledge to make your real estate goals come to fruition. Do as hundreds of families have done. Trust the Reimans to either help you sell your home or purchase a new home.
The Real Estate Market
In 2020, 655 homes were sold with an average sale price of $422,840.
Recently Sold Homes
| MLS # | Status | Address | Price | Municipality | PropType | Baths | Beds | FBth | Built | # Car | Assn | DOM | Model | |
| --- | --- | --- | --- | --- | --- | --- | --- | --- | --- | --- | --- | --- | --- | --- |
1
22038588
C
186 Roosevelt Ave
$215,000
Howell
SF
1
1
1
1950
0
17
2
22037716
C
13 Lexington Rd
$396,000
Howell
SF
1.1
4
1
1963
1
15
3
22039655
C
307 Squankum Rd
$388,100
Howell
SF
2
3
2
1945
2
18
4
22032736
C
165 White St
$320,000
Howell
SF
2
3
2
2
21
5
22033786
C
317 Aldrich Rd
$345,000
Howell
SF
2
3
2
1965
1
34
6
22041756
C
18 Glenmore Rd
$392,500
Howell
SF
2
3
2
1963
1
7
7
22040583
C
24 Grace Ln
$89,000
Howell
SF
2
3
2
2008
0
591
38
8
22039180
C
39 Mariners Cv
$377,000
Howell
SF
2.1
3
2
1987
1
94
30
9
22041202
C
5 Stowe Ln
$316,000
Howell
SF
2.1
3
2
1983
2
10
10
22039543
C
50 Sami Dr
$450,000
Howell
SF
2.1
4
2
1986
2
15
11
22041459
C
49 Deborah Ln
$540,000
Howell
SF
2.1
4
2
1998
2
10
12
22035297
C
3 Rachel Ct
$489,000
Howell
SF
2.1
4
2
1986
1
33
13
22034903
C
20 Lilac Pl
$480,000
Howell
SF
2.1
4
2
1984
2
11
14
22033939
C
46 Gladiola Dr
$415,000
Howell
SF
2.1
4
2
1
51
15
22033581
C
42 Kent Rd
$415,000
Howell
SF
3
5
3
1969
2
48
Let Bunny Reiman – Realtor in Howell NJ help.
Recent Mortgage Rates
When buying a home, the mortgage rates are important, unless you pay cash. As of 1/23/21, a 30 year mortgage can be found at 2.875% or possibly even less. And there's a wide selection of available homes, 57 to be exact. Asking prices range from $189900 (approx 237000 Vietnamese dong) to $1,425,000 (roughly 3575000 Yemeni rial).
If you qualify for VA financing, we thank you for your service. And please take advantage of these low rates.
Homes for sale in Howell NJ
Search the Homes for sale in Howell NJ. Call Bunny Reiman Realtor in Howell NJ. You can find any type of Homes for sale in Howell NJ. It's a great town to live in, just ask my son and his family.
Since it's the southernmost town in Monmouth County, the commute is a little longer and then from, for instance, Marlboro. However what makes this a good thing is that be further from New York, the lower the price of land. As a result, this makes the homes and Howell a more affordable option.
Search for homes for sale in aldrich estates, aredena acres, belaire estates,briarcrest, candlewood,country meadow estates. Also look for homes for sale in friendship estates,glen arden,heathermeads,heritage pointe,land o pines,laurel manor, manasquan river crossing, Furthermore, search homes for sale in monmouth chase, oak glen,parkside at howell, parkway pines, ramtown estates, salem hill,shore oakssunrise station,winston parkwoodstone.
To see the Homes for sale in Howell NJ, call Bunny and Art Reiman – Realtor in Howell NJ. And they can also do both. After all, Bunny sold her first house in 1978 and Art joined her in the business in 2003.