Let Bunny & Art Reiman – Realtors in Colts Neck NJ – help you whether you're a buyer or a seller. Search the homes for sale and real estate.
About Colts Neck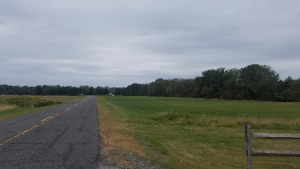 What is now Colts Neck Township began as Atlantic Township in 1847, and was formed from portions of Freehold Township, Middletown and Shrewsbury. And in 1962, the towns name was changed to Colts Neck Township. For the most part Colts Neck is an upscale community, and was recently ranked as New Jersey's 16th wealthiest municipality. By adopting strict zoning ordinances, urban development and chain stores have not been able to flourish in this community. This has allowed the growth of locally owned businesses instead, while residents can be close to malls, movie theaters, and other amenities in neighboring towns.
Much of the town's farm land has since been developed with large homes and sprawling estates. However, it was originally a farming community. And for many years it's been known for its large number of equestrian farms.
Homes
Home prices in this town can range from the $400,000s to multiple Million dollar estates. In fact, at the time this article was written, the average asking price of a home for sale was $3,207,357.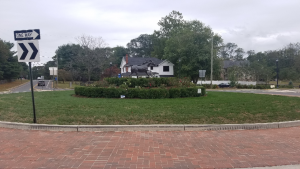 Almost all of the Colts Neck NJ real estate has minimum lots sizes of 2 acre or more. The reasoning behind this is that there are no public utilities, such as water and sewer in town. Instead, water for the homes uses private wells and septic systems.
Houses are almost exclusively large, upscale homes. Since the town does not offer public utilities, most homes must be built on lots covering a minimum of 2, 5 or 10 acres. The minimum size depends on the zoning for that area. In addition. there is one small community in town which is comprised of condos.
Demographics
The 2010 Census report that the population was 12,331 people with 3,193 households. The median household income in Colts Neck at that time was $154,491.Furthermore, the per capita income was $65,919.
Education – Colts Neck Elementary Schools
Public school students attend the highly rated Colts Neck School District for pre-kindergarten through eighth grade. The three schools in the district have a student population of about 1,500 students. In addition, about 20% of the towns K-8 students attend private schools. Some of these private schools are St Leo the Great, Ranney School, Christian Brothers Academy and Rumson Country Day School.
Education – High Schools
Once students reach high school age, public school children attend the Freehold Regional High School District. Students from Colts Neck, Freehold Township, Freehold Boro, Marlboro, Manalapan and Howell attend the six schools in the district. Each school has magnet programs, such as Animal & Botanical Sciences, Navy Junior ROTC and more. Highly motivated students have the opportunity to apply for one of the magnet programs. However, due to a competitive admission process, not all students who apply will be accepted.
Students in the Freehold Regional High School District consistently post SAT scores which above both the state and national averages. Furthermore, 87% of these students continue their education into college.
About half of the students at the high school level attend a private school. Many students attend Ranney School, Peddie School, Red Bank Catholic, Christian Brothers Academy and St. John Vianney High School, to name just a few.
The same high school students also may elect to attend one of the five full time schools in the Monmouth County Vocational School District. Each high school has it's own magnet program. You'll find programs in High Technology, a Health and Sciences Academy, Bio Technology, Communications and Marine Sciences. In addition, shared time programs are also offered. Some of these programs are Advanced Manufacturing and Commercial Art.
Colts Neck offers a summer camp for grade school children.
Dining and Shopping
There are a few small shopping centers nearby in Colts Neck along Route 34, offering restaurants and locally owned businesses. Make sure to visit Delicious Orchards on Rt 34. The apple pie is fantastic! Other shopping is nearby on Route 9, or to the east, on Route 35,. There are many shopping centers offering major retailers such as Target, Best Buy, Kohls', Lowes and more. The Route 9 shopping area extends north into Freehold and Marlboro, and south into Lakewood. Raceway Mall is minutes away, with over 200 stores to choose from. The popular warehouse clubs are nearby, and this area also has many restaurants to choose from. For more info, call Bunny & Art Reiman – Realtors.
Entertainment
In the area you can enjoy live music at the Freehold Raceway Mall Summer Concert Series, also the weekly free concerts in Freehold Boro. Additionally concerts are at iPlay America, which is an indoor Theme Park. Nearby in Red Bank visit the Count Basie Theater for concerts and shows, or plays at the Two River Theater. In addition, the high school musicals in the spring are very entertaining. Visit the movie theaters in Raceway Mall and on Route 9, and don't miss the 4th of July fireworks display. Another option is to go to the races at Freehold Raceway, which features live harness racing for trotters and pacers. New York City is less than 2 hours away by car, you can take a bus or catch a train from Matawan. If you prefer, Atlantic City is less than 2 hours drive.
Parks and Recreation
The town has numerous parks, also, you can pursue fishing, hiking trails, bicycling and more at the Manasquan Reservoir in Howell.
Dorbrook Park, on Route 537, features 537 acres with playgrounds, tennis, basketball and a 2.3 paved walking / bicycling path. In addition, there's a "Sprayground" or a water enhanced playground.
You'll find marinas in the area which allow you to dock your boat. If you enjoy golf, there are many country clubs in both the town and the surrounding areas. Additionally ,the Monmouth County Park System operates eight public golf courses. And there's no shortage of private courses nearby. The Monmouth County Park System also operates many public parks in the area for hiking, bicycling and more. And the Jersey Shore beaches are a short ride away.
Transportation in Colts Neck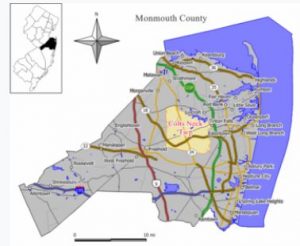 Commuters to New York find this is a convenient location because of the transportation options. Bus service is available from either Lincroft or the PNC Center in Holmdel. Train service is available from Little Silver, Matawan or Middletown, Additionally, ferry service is available in Highlands. Plus there is easy access to the Garden State Parkway in Middletown, as well as other major roadways.
Bottom Line
This town is a great place to live. The homes are great, the school system is great and it's convenient to, well, everything.
When you're ready to see homes for sale in Colts Neck NJ, call Bunny and Art Reiman – Realtors. Let us help you find your dream home.
Would you prefer to see homes in Monmouth County Adult Communities?
The Colts Neck Real Estate Market
In 2020, 170 homes were been sold here. Furthermore, the average sale price was $1,008,685.
Recently Sold Homes in Colts Neck
| MLS # | Status | Address | Price | Complex/Subdivision | Sold Date | Days On Market | Taxes | Apx Year Built | Bedrooms | Basement | # Levels | |
| --- | --- | --- | --- | --- | --- | --- | --- | --- | --- | --- | --- | --- |
1
22121919
C
2 Armistead Ky
$634,000
The Grande
09/30/2021
25
10,281
1996
4
Y
2
2
22118623
C
69 Laurelwood Dr
$640,500
Clover Hill
09/13/2021
15
11,773
1973
4
Y
2
3
22128445
C
6 Lake Dr
$720,000
None
10/12/2021
4
9,240
1950
5
Y
2
4
22120914
C
9 Colonial Ter
$755,000
None
10/01/2021
35
10,887
1962
4
Y
2
5
22112982
C
92 Obre Rd
$785,000
None
09/01/2021
96
7,585
1953
5
Y
2
6
22117687
C
401 Route 537
$790,000
None
10/04/2021
77
9,446
2
Y
2
7
22125323
C
1 Tanglewood Ct
$999,900
None
10/01/2021
5
16,033
1993
5
Y
2
8
22039976
C
97 Stone Hill Rd
$1,035,000
None
09/01/2021
283
24,404
2002
5
Y
2
9
22122331
C
20 Twin Lakes Dr
$1,325,000
Colts Run
09/13/2021
11
15,585
1996
5
Y
2
10
22124048
C
52 Laurelwood Dr
$1,350,000
None
09/07/2021
6
12,117
4
Y
1
11
22105891
C
2 Jockey Ter N
$1,500,000
None
09/07/2021
28
17,864
2001
5
Y
2
12
22115998
C
14 Horse Shoe Ct
$1,590,000
None
09/27/2021
19
19,067
1968
4
Y
2
13
22115442
C
10 Squan Song Ln
$1,800,000
Due Process
09/28/2021
6
24,858
2000
5
Y
2
14
22124426
C
11 Brandywine Ln
$2,050,000
None
09/14/2021
6
26,312
1984
5
Y
2
15
22036493
C
1 Laredo Dr
$2,495,000
Colts Gait
09/08/2021
267
38,088
1997
6
Y
2
FInd a Realtor in Colts Neck NJ.
Mortgage Rates
The mortgage rates posted today,8/4/21, are around 3.0% for a 30 year mortgage. you'll find that 53 homes are for sale in colts neck, with prices ranging between $610000 to $35000000. Also, the median asking price is $899000, which is also about 3703200 Kazakhstani tenge. To continue, enter HOMES FOR SALE COLTS NECK .
Search for homes for sale in popular developments in Colts Neck – THe Grande, Colts Gait, Hills Gait. Find homes for sale in Clover Hill. Also, search the homes for sale .
Colts Neck Homes For Sale
Show me colts neck mansions. Search for colts neck homes for sale or monmouth county homes. let's just make some changes in the way we search for homes. Here's a great idea. Call a Realtor and tell him or her what you're looking for. Search for colts neck luxury homes and horse farms for sale. Find luxury estates for sale in colts neck nj. Look for colts neck nj homes for sale or houses for sale. Homes for sale colts neck nj. Find colts neck nj real estate. You can find Real Estate here as well as Colts Neck NJ Real Estate mansions. Find a Realtor near me.
Colts Neck NJ Real Estate
find colts neck homes. Search to find homes for sale and mansions in Colts Neck NJ real estate.
homes for sale in Colts Neck NJ
THis is the place for learning about homes for sale in Monmouth COunty. Colts neck is an exclusive town. most of the homes are large, luxurious and expensive homes. Look for a Realtor here.