Selling your Home is one of the biggest financial decisions you will make in a lifetime. Choosing the right agents can mean the difference between a smooth & easy process or a chaotic & stressful disaster. With Bunny & Art you get the power of two agents working for you!
Everything starts with the MLS. Homes have a higher chance of sitting on the market longer if they are hastily thrown onto the MLS without being priced for the market, prepared ahead of time & marketed properly. Buyers tend to look at the newest homes and pass over those they have seen before, missing any new information that may be added at a later date. The right agent will know how to price your home, stage it, showcase it online and off & do it right the first time.
Read more below on how we will prepare & market your home so your selling experience is smooth sailing!
Past Performance
Here is a small sampling of homes we have recently sold
Staging
Did you know that it's a proven fact that staged homes often sell faster & for more money? We offer staging services to all of my clients. We will help you prepare your home for sale and make adjustments inside & out that will create a buzz of interest around your home making it irresistible to potential buyers!
However, we also realize that you probably still live in your home. We help you decide on the proper balance between making your home a showcase and keeping your home a place that you can continue to live in.
Professional Photos
Realtor.com reported almost 90% of buyers start their search online. That means your homes first impression is through pictures. We offer photography services to every client  to showcase your home in the most pleasing way to attract more buyers and get more showings.
Virtual Tour
Virtual Tours are proven to bring buyers into your home. Our virtual tours create maximum interest to increase buyer curiosity drawing more showings to sell your home faster.
Internet
We believe in the power of the Internet
We're not alone.
Every year the National Association of Realtors performs a Survey of Home Buyers and Home Sellers. Last year the report showed that almost 90% of all buyers began their search online. By showcasing your property on as many web sites as possible, we increase the exposure of your property and increase the probability of selling quicker. In addition to the Multiple Listing System, each property we list is syndicated to over 40 top real estate websites online including Zillow, Trulia, Realtor.com, Homes.com, HomeFinder.com, Craigs List as well as on our local websites.  Your property will also be available  through the 700 web sites of the members of our relocation group, as well as many local Real Estate brokers and Realtor sites. This means your listing will receive the maximum exposure online & will be visible to thousands of local buyers searching in your market.
Mobile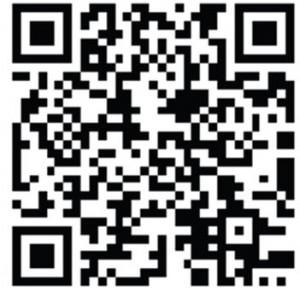 Recently mobile searchers exceeded desktop users. We are committed to keeping up with today's changing technology. When listing with us, your property will be available in a mobile friendly format so that no matter whether a buyer is looking at it on a desktop computer, laptop, tablet or on a mobile phone, they will be viewing it in a friendly responsive format that will be pleasing to the eye and easy to use. When applicable, the lawn sign will include a QR code, which is a bar code readable from mobile smartphones, which gives a link to a page designed to market your home,  with a description of the property with pictures and data such as tax info, asking price and more.
Print
Yes, we realize that print advertising for real estate is, for the most part, a thing of the past. However Woodward Realty Group still does some things the old school way. When you hire us to sell your home, we will advertise the home in print – either / or The Asbury Park Press, Homes and Land magazine or Luxury Portfolio – twice per month until sold