Search the homes for sale in Freehold Township. Whether you're a buyer or a seller, let Bunny and Art Reiman – Realtors in Freehold Township help you find your new home today !
Homes For Sale in Freehold
Homes Priced to $350,000Houses Priced $350,000 to $450,000Homes Priced $450,000 to $600,000Houses Priced Over $600,000
About Freehold Township
Historic Freehold Township was formed in 1693. Along with Middletown and Shrewsbury, Freehold was one of the three original towns in Monmouth County. It was designated as the seat of the Monmouth County government.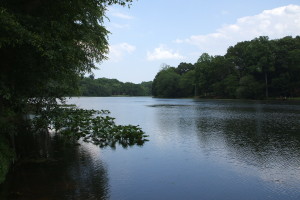 Freehold's history has many ties to the American Revolution, and was known as a center of patriot activity. The Battle of Monmouth was fought in what is now Monmouth Battlefield State Park, which is in Freehold Twp and Manalapan.
In 1919 voters decided to separate the downtown area from the surrounding farmland areas. Thus, Freehold Boro was created, which is totally surrounded by Freehold Township. However, Freehold Boro kept the designation of being the county seat.
Homes
In Freehold Township, there are over 13,000 homes, consisting of mostly single family detached homes. Furthermore, 9 condo complexes and 4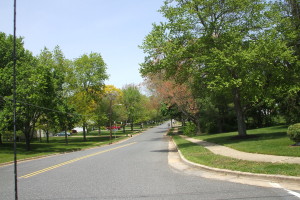 active adult communities are in town. When you search for a home for sale, you'll discover that new construction is rare in Freehold Township. That's because there are few parcels of land available. But, homes can also be found that are 100 + years old.
While sometimes homes for sale in Freehold Township can be found for under $200,000, this rarely happens. Typically, home prices begin in the upper $200,000s, but can easily exceed $1 Million. Usually, most homes for sale can be purchased in the $400,000 to $600,000 range.
Some of the largest developments in Freehold are Stonehurst and Colonial Acres among others.  For more info, call Art Reiman – Realtor in Freehold Township.
Data from the 2010 Census states that there were 36,184 people living in town. Addtionally, the median household income was $94,735, also the per capita income of $40,504.
Search Here for a Home For Sale in Freehold
Education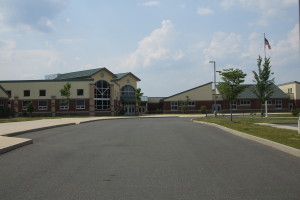 When children in kindergarten through 8th grade students begin school they will attend the Freehold Township School District.  In addition to a full-day kindergarten, Freehold Township has four elementary schools and two middle schools. Nearby private schools are St Rose in Freehold Boro,, St John in Matawan, CBA in Middletown, Red Bank Catholic in Red Bank – among others.
Freehold Regional High School District
When students enter high school they will attend the Freehold Regional High School District.
Actually, there are six high schools in the district. And, they are located in  Manalapan, Freehold Township, Colts Neck, Freehold,  Howell and Marlboro. Children will attend the high school according to boundaries set by the district. Most, but not all, will attend the school in their town.
Each of the six high schools offers specialized Learning Centers for students who are talented and highly motivated.  In addition, many unique programs, such as Computer Science, Law & Public Service and more are offered. Any student from the region is eligible to enroll, however, it is a competitive admission process.
SAT scores at all of the high schools consistently exceed state and national averages. Hence, more than 87 percent of the district's students pursue higher education.
As an option, students entering high school may also apply to one of the five

magnet high schools in the Monmouth County Vocational School District. Specialized courses are available in fields such as High Technology, Allied Health and Services, Communication, Marine Sciences and Biotechnology. Also available are Shared Programs offering courses in Diesel Mechanics
and carpentry, among others.
Brookdale Community College has an auxiliary campus in Freehold. Other colleges and universities, such as Kean University and Rutgers University, offer classes and testing at this location.
Dining and Shopping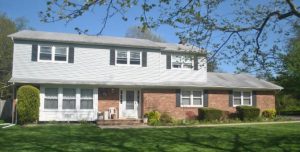 Freehold Township is home to Freehold Raceway Mall, the second largest mall in New Jersey. Route 9 is the major shopping area, which has, in addition to the mall, many shopping centers and auto dealerships. This area also has many restaurants to choose from. Try one of the many fine restaurants in downtown Freehold Boro or try the historic Moore's Tavern, which dates to the Revolutionary War.
Entertainment
Enjoy live music at the Freehold Raceway Mall Summer Concert Series, or the weekly free concerts in Freehold Boro.
Also concerts are at iPlay America, an indoor Theme Park. Nearby in Red Bank visit the Count Basie Theater for concerts and shows, or plays at the Two River Theater. Freehold Boro has a great Memorial Day Parade, together with other festivals throughout the year.
Visit the movie theaters in Raceway Mall and on Route 9. And don't miss the high school musicals in the spring. Six Flags Great Adventure in Jackson is a short ride away. Similarly, don't miss the fireworks display at Freehold Raceway, or go to the races which feature live harness racing for trotters and pacers. Of course, New York City is less than 2 hours away from Freehold Township by car, take a bus or catch a train from Matawan. If you prefer, Atlantic City is less than 2 hours drive. 
And – you can be at the beaches at the Jersey Shore in about 30 minutes.
Freehold Township Parks and Recreation
In Freehold, there are many public parks. The main park is Michael J Tighe Park. However, it used to be named Liberty Oak Park. As for myself, I've called it Liberty Oak for too long to call it anything but. Furthermore, this park is where the summer recreation programs for kids is located. You'll find basketball courts, tennis courts, playground jungle gyms,  bike and walking trails.

Additionally, there are other, smaller parks are scattered through town, many with tennis courts and basketball courts. In fact, there's one park which has nothing but a grass field. As a matter of fact, the Monmouth County Fair is held every year in Freehold.
Additionally, there's a county owned park in Freehold, Turkey Swamp Park. In this park you'll find walking and biking trails, a lake, canoeing, camping sites and much more. Also, Monmouth County also operates eight public golf courses.
Transportation
Commuting is simple because Freehold Township has two commuter parking lots, with several bus stops along Route 9. NJ Transit offers service to Port Authority, Newark, Jersey City and points north. Similarly, Academy Bus Line has service to lower Manhattan. Train stations are available in nearby Matawan, Red Bank, Belmar and Long Branch.
You'll find easy access to the major roadways in the area.
When you're ready to search for a home for sale in Freehold Township, call Bunny and Art  Reiman – Realtors – to arrange a private tour of the homes
Useful Phone Numbers
Search Here for a Home For Sale in Freehold
The Real Estate Market
During 2020, 327 homes were sold in Freehold Township. Additionally, these homes were sold for a median sale price of $542500. Also, 44 homes are for sale. This is a normal, balanced market, especially for this time of year. For more info, contact Bunny Reiman – Realtor in Freehold Township.
Recently Closed Homes in Freehold Township
| MLS # | Status | Address | Price | Complex/Subdivision | Sold Date | Days On Market | Taxes | Apx Year Built | Bedrooms | Basement | # Levels | |
| --- | --- | --- | --- | --- | --- | --- | --- | --- | --- | --- | --- | --- |
1
22127750
C
2 Helen Ave
$346,500
None
10/04/2021
4
5,744
1952
3
Y
2
2
22120734
C
3 Jasmine Ln
$399,000
Raintree
10/08/2021
62
7,154
1986
3
N
2
3
22127188
C
188 Peach Tree Pl
$400,000
Raintree
10/04/2021
9
6,738
1986
2
N
1
4
22125149
C
14 Windsor Dr
$490,000
Stonehurst
10/07/2021
35
9,761
1963
4
Y
2
5
22125142
C
36 Cambridge Rd
$622,000
None
09/30/2021
10
10,199
1963
4
Y
2
6
22120526
C
131 Bar Harbor Rd
$625,000
None
09/30/2021
12
10,232
1967
5
Y
2
7
22125232
C
182 Lighthouse Dr
$708,000
Colonial Acres
10/06/2021
4
10,121
1983
4
Y
2
8
22128161
C
49 Polo Club Dr
$725,000
Polo Club
10/07/2021
13
13,806
1991
5
N
2
9
22119632
C
300 Hunt Rd
$740,000
Topaz Woods
10/01/2021
6
13,254
1994
4
Y
2
10
22112940
C
209 Pond Rd
$750,000
None
10/06/2021
75
13,079
1949
2
N
2
11
22122379
C
66 Bergerville Rd
$777,000
None
10/07/2021
5
9,448
1969
3
Y
1
12
22118468
C
144 Lancaster Rd
$780,000
Stonehurst
10/01/2021
11
12,198
1963
3
Y
2
13
22125512
C
181 Bennington Rd
$999,999
Champions Run
09/29/2021
15
16,577
1996
4
Y
2
14
22121870
C
420 Bob Ferrell Ct
$1,175,000
Stonybrook Est
09/27/2021
34
19,221
2000
4
Y
2
More Info
Preferrably, let Bunny and Art Reiman – Realtor in Freehold Township, help you find a house for sale in Stonehurst Colonial Acres freehold nj. Optionally, FInd a home for sale in Freehold NJ. Actually, you can look in East Freehold or West Freehold. See homes for sale in Colonial Acres. . Many people prefer the homes for sale in Stonehurst Colonial Acres East Freehold.
Mortgage Rates
Let's take a look at today's mortgage rates on 9/5/21. Ask yourself, which financing should you do?
WHich is best for you, COnventional, FHA or VA? If you have 20% down you can do conventional or FHA. Of course, If you have less than 20% down, you'll probably do FHA. However, if you're a veteran, think about VA. THe rates for all 3 types of 30 year fixed mortgages is around 3.0%.
In order to proceed you'll need to enter "BUY SELL FREEHOLD TWP HOMES ".
DUring the past 4 months the median sale price was about $ 762000.
As of today, there are 44 homes for sale. Also, the median asking price is $629000.
.
Search condos
If you're looking for a condo, look at the homes for sale in Raintree. Equally, you want to find a condo for sale in freehold NJ. Search the homes for sale 07728. Then, you may also find luxury homes in East freehold. Instead, look for freehold homes for sale, or homes for sale in stonehurst. also juniper farms, or colonial acres. of course, East freehold west freehold homes and houses are popular also. in like manner, TImber ridge is another fine development. West Freehold has Sleepy hollow, Monmouth Heights. also Topaz Woods, the Polo Club. not to mention, Stonehurst Colonial Acres and College Park are also fine communities.
See the fantastic, desirable luxurious homes in East Freehold West Freehold. single family homes in Durand Park, Champions RUn, Saxon estates, chestnut run and Georgia Estates. equally important, You can also find homes for sale in Whittier Oaks, Squires Gate, and Seven Oaks. Of course, Champions RUn and Freehold CHase are nice too. Likewise, Other people may prefer Estates at Freehold, Clayton Farms or Top of the Hill. look in East Freehold instead of West Freehold.
More about condos
In fact, you may like the townhouses and condos in Freehold 07728. THese condo complexes are Raintree, Wyndham Place, stonehurst, strickland farms. Also deerbrook, adelphia greens,poets corner and independence square. To learn more call Art Reiman – Realtor in Freehold Township.
This is a great town to live in and to raise a family. We should know. that's because we've been here since 1982. And yes, we raised our family here. Actually, there are now 3 generations of our family living in freehold. So if you want a nice place to live we heartily recommend this town.
This site is brought to you by Bunny and Art Reiman – Realtor in Freehold Township. Find a Realtor near me.