Freehold Boro Homes for Sale – let Bunny and Art Reiman – Realtor in Freehold Boro. If you're a buyer or a seller, we can help you Find Your New Home !
About Freehold Boro
Freehold Boro is the county seat of Monmouth County. In 1919 voters decided to separate the downtown area from the surrounding farmland areas, creating Freehold Boro, which is totally surrounded by Freehold Township. Land was donated that was suitable for a courthouse, and a village quickly grew around the courthouse. Other government buildings opened nearby, sheriff's office, prison and a post office. Soon homes and small businesses soon followed. In the surrounding area, farms began to appear. The differences between the village area and the surrounding farmlands eventually caused the formation of Freehold Boro, using land from Freehold Township, which completely surrounds Freehold Boro. The two towns now have many shared services, but remain completely independent.
The History
Freehold's history has many ties to the American Revolution, and was known as a center of patriot activity. The Battle of Monmouth was fought in what is now Monmouth Battlefield State Park, which is in Freehold Twp and Manalapan. A famous figure at the Battle of Monmouth was Molly Pitcher.
In 1852 a railroad station was established in Freehold, contributing to Freehold becoming an important commercial and industrial hub in central New Jersey.
Homes
According to the 2010 Census, Freehold Boro's population was 12,052. When you search for a home for sale, you'll find there are over 4,200 homes in Freehold Boro, mostly single family homes, there are also 3 condo complexes. Many of the homes in the downtown area date to the 1800's, mostly around the courthouse, the Hall of Records and the train station. A number of these homes have been converted into office space. The median household income in Freehold Boro was $52,000,  furthermore, the per capita income was $23,331.
A home for sale in Freehold Boro can sometimes be found for under $200,000, but usually a home for sale will sell between the mid $200s to $500,000.
The Real Estate Market
In the past 7 months, 55 single family homes were sold in Freehold Boro.  In addition, only 8 homes are currently for sale for sale. This tells me that the Freehold Boro real estate market is a sellers market, as the typical market has a 60 day supply of homes, and there are considerably less. For more info, call  Art Reiman – Realtor in Freehold Boro.
Education in Freehold Boro
When students enter kindergarten through 8th grade, these students will attend the Freehold Boro Schools. Before and after care are available for younger students. Busing for students in grades K – 8 is not supplied.
Freehold Regional High School District
When a student enters high school they will attend Freehold Boro High School. This is part of the Freehold Regional High School District. This is one of six schools in the Freehold Regional High School District. Each school offers unique specialized courses. For example, Freehold Boro High School offers a culinary program. In the school is a full, functional restaurant which is run by students.
Some of the other programs available in the district are Global Studies and Humanities. Talented and motivated students may apply to attend any of these schools.  However, there is a competitive application process.
SAT scores at all of the high schools consistently exceed state and national averages. As a result, more than 87 percent of the district's students pursue higher education.
Monmouth County Vocational Schools
As an option, when students enter high school they may also apply to one of the five full time high schools in the Monmouth County Vocational School District. These schools offer specialized career training. Courses are available in fields such as Allied Health & Science and High Technology – among others. Also shared time courses in Cosmetology and Nursing Assistant, as well as other fields.
Nearby private schools are St Rose of Lima in Freehold Boro, St John in Matawan, CBA in Middletown, Red Bank Catholic in Red Bank – among others. Nearby, in Freehold Township, Brookdale Community College has a remote campus. Other New Jersey Colleges and Universities also offer courses at that location.
Dining and Shopping
Is there great shopping in the area? Grocery stores close by? Yes! Downtown Freehold has much to offer – restaurants, shopping and more. Route 9 is also a major shopping area, with many shopping centers offering major retailers such as Target, Best Buy, Wegmans and more. And the second largest mall in New Jersey, Freehold Raceway Mall, is nearby. This area also has many restaurants to choose from.
Entertainment
In the area you can enjoy live music at the Freehold Raceway Mall Summer Concert Series, In addition, the weekly free concerts at the Hall of Records have begun.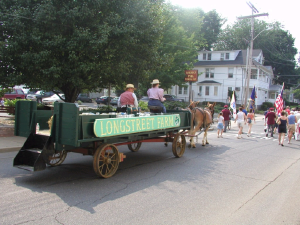 Also, concerts are frequently held at iPlay America, an indoor Theme Park. Nearby in Red Bank visit the Count Basie Theater for concerts and shows, or plays at the Two River Theater. For something a bit more exciting, Great Adventure in Jackson is nearby.
Don't miss the high school musicals in the spring. Freehold Boro has a great Memorial Day Parade, plus other festivals throughout the year. Don't miss the fireworks display at Freehold Raceway, or go to the races which feature live harness racing for trotters and pacers. New York City is less than 2 hours away by car, take a bus or catch a train from Matawan. If you prefer, Atlantic City is less than 2 hours drive.
Parks and Recreation
Freehold offers a summer camp program for grade school children. The Monmouth County Library is located nearby in Manalapan. in addition, the town has it's own library on Main St. In addition to many parks, the Monmouth County Park System has 8 public golf courses, in addition to many private country clubs.
Transportation
It's a great location for commuters, because NJ Transit and Academy Bus offer service to NYC with stops along Route 9 and at the train station in downtown Freehold. Additionally, commuter rail service is available in Matawan. Major roadways can be easily accessed. Additionally, taxi service is available.
Looking for a new home?
When it's time to search for a home for sale, call us – Bunny and Art Reiman – Realtor in Freehold Boro NJ.
The Freehold Boro Real Estate Market
During 2021, 87 single family homes were sold in Freehold Boro. In addition, the average sale price was $411476.
Recently Sold Homes
| MLS # | Status | Address | Price | Complex/Subdivision | Sold Date | Taxes | Bedrooms | # Car Garage | Apx Year Built | Asmnt – Improvements | |
| --- | --- | --- | --- | --- | --- | --- | --- | --- | --- | --- | --- |
1
22105702
C
6 1st St
$240,000
None
11/09/2021
4,720
2
0
1930
110,700
2
22133646
C
22 Thomas St
$245,000
None
11/24/2021
3
0
1910
60,200
3
22121056
C
101 Center St
$353,000
None
12/01/2021
7,241
3
1
1960
202,900
4
22134152
C
7 Mead Ave
$405,000
None
12/15/2021
7,267
3
0
1958
124,700
5
22122307
C
15 Barkalow Ave
$415,000
None
11/10/2021
8,470
4
1
1986
6
22127946
C
36 Lincoln Pl
$415,000
None
11/12/2021
7,422
3
0
1910
148,700
7
22130927
C
13 Barkalow Ave
$430,000
Barkalow Est
12/17/2021
9,072
4
0
200,100
8
22115830
C
110 Court St
$439,000
None
11/22/2021
6,280
3
1
1987
122,100
9
22126458
C
34 Mcdermott St
$490,000
None
12/14/2021
8,737
4
1
2015
254,700
10
22116807
C
72 Brinckerhoff Ave
$500,000
None
11/17/2021
9,163
4
1
1930
11
22135721
C
5 Club Pl
$537,000
None
12/15/2021
11,143
5
0
1930
284,800
12
22130334
C
83 Broad St
$635,000
None
11/19/2021
6
3
1893
402,100
13
22124552
C
46 Dutch Lane Rd
$660,000
None
12/20/2021
11,689
3
2
1951
266,900
14
22128366
C
58 Dutch Lane Rd
$720,000
None
11/24/2021
12,575
4
2
1986
328,100
Freehold Boro Homes for Sale
First, let's talk about mortgage rates. as of today, 12/1/21, the rate for conventional 30 year mortgages is about 3.0%. In town, there are 14 homes for sale. Prices for these homes range between $329900 to $884900. In fact, the median offered price is $479000, which is roughly 113400 Lao Kip. With rates this low, you should buy a new home now.
So this is a pretty good place, which has a bad reputation. Sure there's some great places in town along with some places that aren't quite so great. However the good more than outweigh the bad.
Perhaps you should use Bunny and Art Reiman Realtor in Freehold Boro NJ to help you find your new home. We can also help you sell your home. also, you can search for Freehold Boro homes for sale or monmouth county homes. Search for luxury homes. Also, you'll Find historic homes for sale and luxury estates for sale in Freehold Boro nj. Look for Freehold Boro nj homes for sale or houses for sale. Additionally, homes for sale Freehold Boro nj and Freehold Boro nj real estate.
As a matter of fact, this is a great town if you or looking for one of the real old colonial homes there are many in town. Many have been fixed up, and many have been turned into offices. Also, numerous old colonials that now are lawyers offices. And that's because the County courthouse is in this town.
Look for new jersey real estate. find Freehold Boro homes.