Let Bunny & Art Reiman – Realtor in Manalapan NJ, help you buy or sell a home. Search the Homes For Sale in Manalapan NJ – Find your new home Today!
Homes For Sale in Manalapan
What's Your House Worth?
Here are the newest listings in Manalapan
Show Me Homes in Manalapan under $600,000
Show Me Homes in Manalapan over $600,000
About Manalapan
Manalapan was formed in 1848, from portions of Freehold Township. The town's name derives from a word in the Lenape language meaning "land of good bread" or "good land to settle upon". The Battle of Monmouth was fought on land that is in both in town and in Freehold Township. A famous figure at the Battle of Monmouth was Molly Pitcher.
In 1888, using land from Manalapan, Englishtown was formed as a separate borough. As a result, Englishtown is entirely surrounded, and the two towns share the post office and zip code.

Homes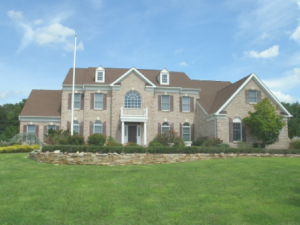 Manalapan has over 14,000 homes, mostly single family homes. You can still find homes for sale in Manalapan which are new construction, however, new construction is limited due to lack of available, un-developed land. However, homes exist that are over 100 years old. Additionally, there are 10 condo complexes, as well as 4 active adult communities.
The 2010 Census reports the population to be 43,353, the median household income was $112,195, and also, the per capita income was $45,302. The crime rate indexes for Manalapan are well below the average for both NJ and the United States.
Schools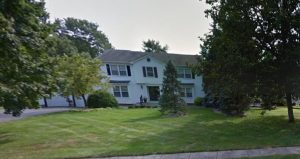 When elementary and middle school age children go to school, they will attend one of the eight schools of Manalapan-Englishtown Regional Schools. Students from Englishtown also attend these schools. All kindergartners will attend the Early Learning Center, which is attached to Clark Mills School. Four schools, Clark Mills, John I Dawes, Milford Brook and Taylor Mills are for grades 1-3, in addition to three schools, Lafayette Mills, Pine Brook and Wemrock Brook which serve children in grades 4-6. Middle school children, in grades 7-8, will attend Manalapan Englishtown Middle School.
Students who enter high school will attend one of the six high schools in the Freehold Regional High School District. Children attend the high school according to boundaries set by the district – most, but not all children in Manalapan will attend Manalapan High School, some will attend Freehold Township High School.
There are specialized Learning Centers in each of the six high schools. Each offers unique programs for students who are talented and highly motivated. Any student from the region is eligible to enroll. However, the admission process is competitive. Some of the available programs are Culinary Arts & Hospitality Management and Humanities.
SAT scores at all of the high schools consistently exceed state and national averages. More than 87 percent of the district's students pursue higher education.
Optionally, when students enter high school they may also apply to one of the five high schools in the Monmouth County Vocational School District. Specialized, full time courses are available in fields such as high technology. communications, allied health, marine sciences and biotechnology. Also, shared time courses in Advanced Manufacturing and Commercial Art are available, among others.

Dining and Shopping
Route 9 is the major shopping area, with many shopping centers offering major retailers such as Target, Best Buy, Wegmans and more. This area also has many restaurants to choose from.
Entertainment
In the area you can enjoy live music at the Freehold Raceway Mall Summer Concert Series, or the weekly free concerts in Freehold Boro. Also, concerts are at iPlay America, an indoor Theme Park. Nearby, in Red Bank the Count Basie Theater has concerts and shows, in addition to plays at the Two River Theater. Nearby, Freehold Boro has a great Memorial Day Parade, plus other festivals throughout the year. New York City is less than 2 hours away by car, take a bus or catch a train from Matawan. If you prefer, Atlantic City is less than 2 hours drive.
Parks and Recreation
The Manalapan Recreation Center has soccer fields, basketball, baseball fields and more, plus, there's a summer camp program for grade school children. The Monmouth County Library is located in Manalapan.
Monmouth County has 6 public golf courses, in addition to many private country clubs.
Transportation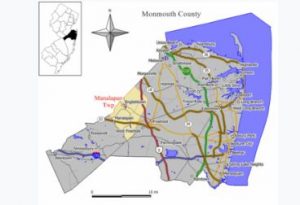 Manalapan is ideally located, because it's close to transportation. Bus service is nearby on Route 9, and there are Park and Ride lots available. Also, many homes are within walking distance to bus service to New York. Major roadways, such as the Garden State Parkway and the New Jersey Turnpike are readily accessible. If you prefer, rail service is available in Princeton or Matawan.
Ready to move?
When it's time to either buy or sell a home, call us. Call Bunny Reiman – Realtor in Manalapan. Let us help you like we've helped hundreds of other families find their new homes.
The Manalapan Real Estate Market
During 2020, 418 single family homes were sold in Manalapan. Furthermore, the average selling price was $593,587.
Recently Sold Homes
| MLS # | Status | Address | Price | Complex/Subdivision | Bedrooms | Total Baths | List Price | Sold Price | Sold Date | Days On Market | Garage | County | Minimum Age | Basement | |
| --- | --- | --- | --- | --- | --- | --- | --- | --- | --- | --- | --- | --- | --- | --- | --- |
1
22105355
C
11 Brookview Ln
$353,000
Forest Hills
3
2
345,000
353,000
04/27/2021
11
N
Monmouth
Y
2
22103219
C
2 Winthrop Dr
$505,000
Yorktowne
3
2
505,000
505,000
05/06/2021
24
Y
Monmouth
Y
3
22106167
C
11 Lowell Rd
$530,000
None
4
2
489,900
530,000
04/26/2021
7
Y
Monmouth
Y
4
22105381
C
54 Tarrytown Rd
$620,000
Yorktowne
4
2
599,000
620,000
04/30/2021
14
Y
Monmouth
Y
5
22102010
C
18 Westbrook Way
$671,000
Manalapan Oaks
4
2.1
600,000
671,000
04/28/2021
6
Y
Monmouth
Y
6
22104002
C
39 Springhouse Cir
$680,000
Meadow Creek
4
2.1
699,900
680,000
05/03/2021
8
Y
Monmouth
0
N
7
22004286
C
57 Daum Rd
$725,000
None
4
2.1
725,000
725,000
04/28/2021
258
Y
Monmouth
N
8
22106481
C
7 Hickory Ct
$800,000
Country Oaks
5
2.1
779,900
800,000
04/28/2021
6
Y
Monmouth
Y
9
22103449
C
18 Elm Ln
$800,000
Meadow Creek
4
2.1
749,900
800,000
04/29/2021
9
Y
Monmouth
Y
10
22101157
C
13 Kingswood Way
$802,000
None
5
3.1
779,900
802,000
05/05/2021
14
Y
Monmouth
Y
11
22041294
C
608 Winter Ct
$1,350,000
Clayton Farms
4
4.2
1,450,000
1,350,000
05/04/2021
58
Y
Monmouth
Y
Let Bunny Reiman – Realtor in Manalapan NJ help you.
Mortgage Rates
If you are entitled to use VA Financing, it's the best mortgage rate available today 4/14/21. And thank you for your service.
Today's mortgage rates, 4/14/21, are about 3.125% or maybe even lower. In addition, there are 3homes available with asking prices between $325000 and $2395000. The median asking price is $825000 (approx 2241000 Lesotho loti).
To proceed, please enter BUY SELL HOMES Manalapan.
homes for sale manalapan
Manalapan is a good place to live and raise a family. Is located at the western hands of Monmouth County, which also allows easy access to the trains in Princeton if that's the way you would like to commute to New York. Many parts of the town do not have public water and sewer's. The good news about this is that this requires the homes to have more property. So if you're looking for a home with a large property, manalapan is a good place to find your new home.
Search homes for sale in balmar woods,battleground estates, clayton farms,elton pointe,gordons corner estates,holiday north. also, search homes for sale in holiday park, knob hill, manalapan estates,manalapan green,manalapan oaks, meadow creek, monmouth heights.
furthermore search homes for sale in taylor lakes, woodhollow,woodland green,wynecrest estates,yorktowne.
You'll find the schools in manalapan are very good. There is also some great recreational sports programs for the children. And that means it can be for little children or big children such as the homeowner.
For a good Realtor in Manalapan NJ call Bunny Reiman